The Aquarium Vet E-Workshop – Parasite ID & their Management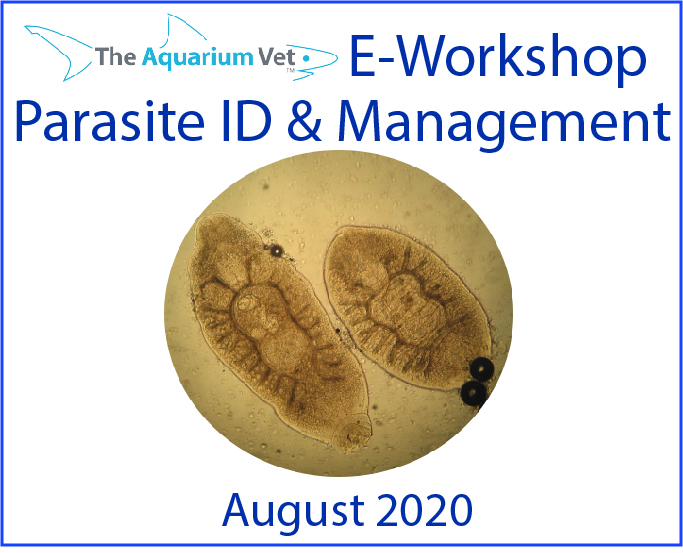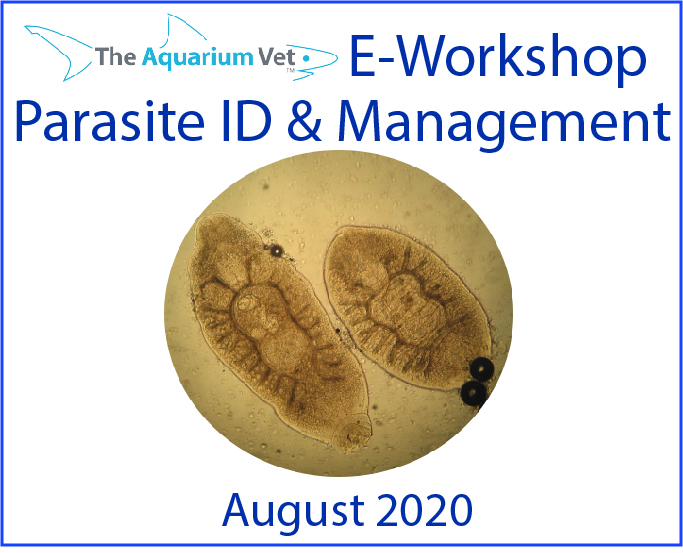 The Aquarium Vet E-Workshop – Parasite ID and their Management 2020
The Aquarium Vet in conjunction with Barrett Christie, Director of Animal Husbandry, The Maritime Aquarium, Connecticut, USA, is very proud to announce the first E-Workshop – Parasite ID and their Management.
Whether you are a public aquarium or zoo aquarist, fish breeder, importer or exporter, wholesaler or retailer, or serious fish hobbyist, this is the E-Workshop for you.
This E-Workshop is brought to you by The Aquarium Vet team and Barrett Christie, a group of aquarium experts with collectively over 60 years' experience in the aquarium field. It will be held online over 2 days with 4 hours of live content per day. The course will be presented by experts in their field, with interactive Q & A sessions where you can ask questions.